These paintings and drawings formed part of an exhibition 'Behind the Scenes'
at Art Galleries Europe, 18 Maddox Street, London W1S 1PL. 21st to 26th May 2012
The nuts and bolts of a theatre, from its performers and production team to the technical
team who hold the show together. Pictures made over a period of three years
working at the Donmar Warehouse Theatre, the Apollo and the Adelphi.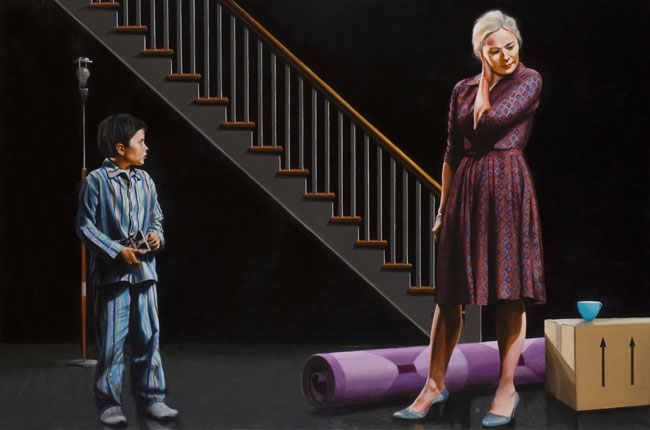 Kim Cattrall and ? in The Cryptogram. Oil, 61 x 93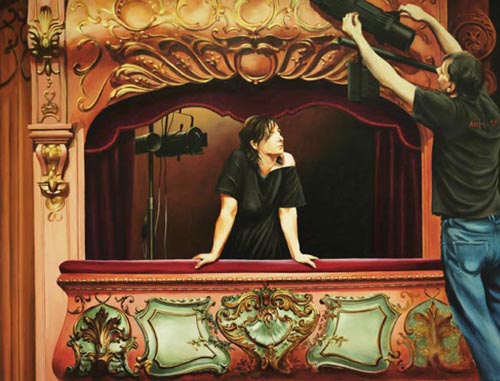 Fine Adjustments, The Apollo. Oil, 68 x 88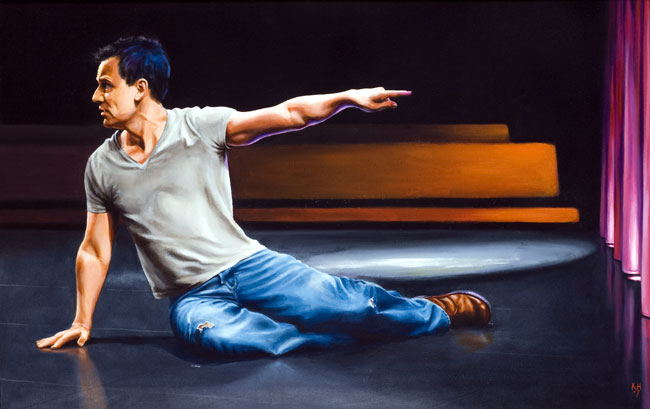 Michael Grandage, rehearsals, Don Juan in Soho. Oil, 39 x 61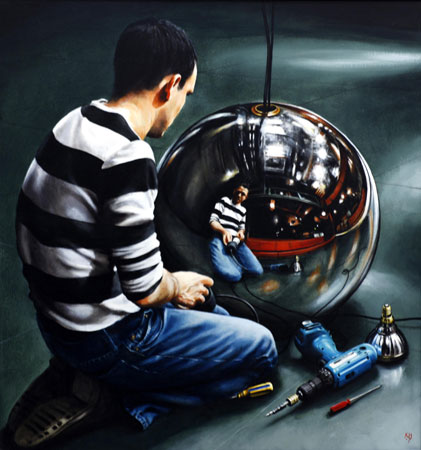 Dave Plater, Chief Electrician. Oil, 68 x 64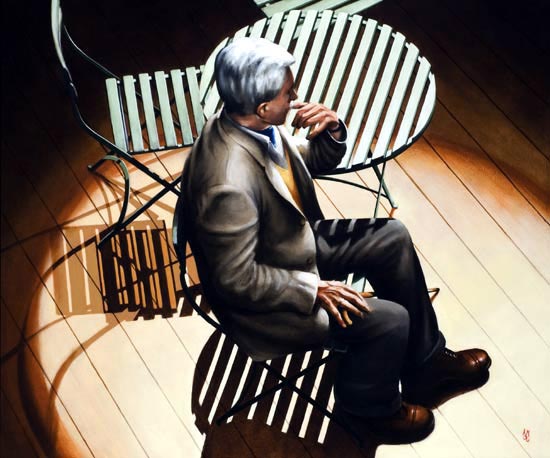 Derek Jacobi, rehearsing, A voyage Round my Father. Oil, 51 x 59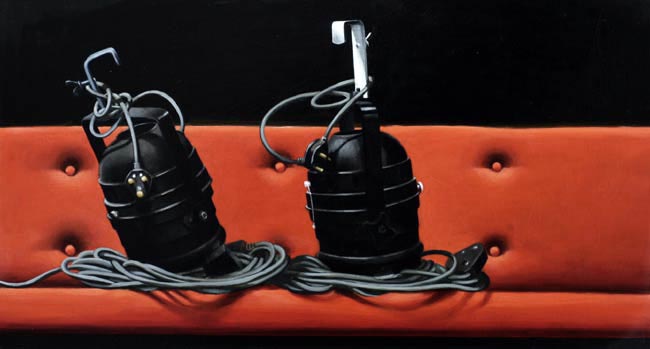 A Pair. Oil, 33 x 61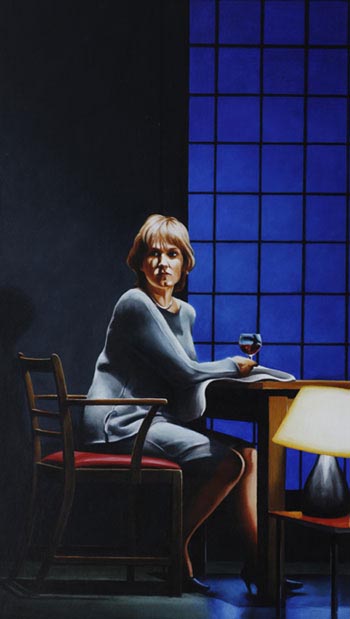 Deborah Findlay, The Cut. Oil, 76 x 42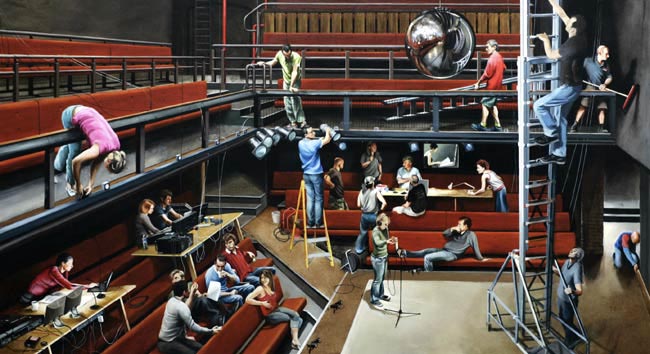 Donmar Warehouse Theatre, work in progress. Oil, 67 x 122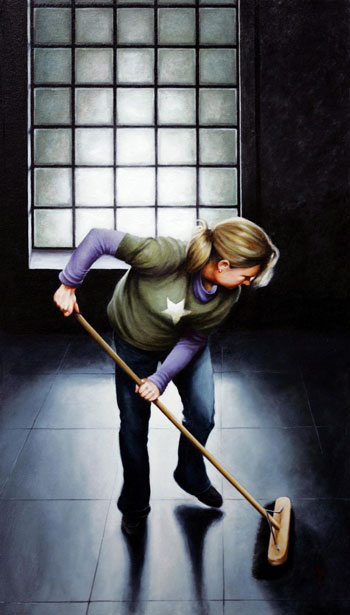 The Star, ( Lucy ?), finishing touches for full dress rehearsal. Oil, 77 x 43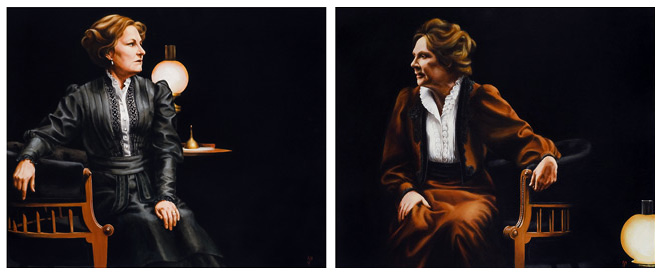 Deborah Finlay and Penelope Wilton, John Gabriel Borkman. Oil, 51 x 81.5 each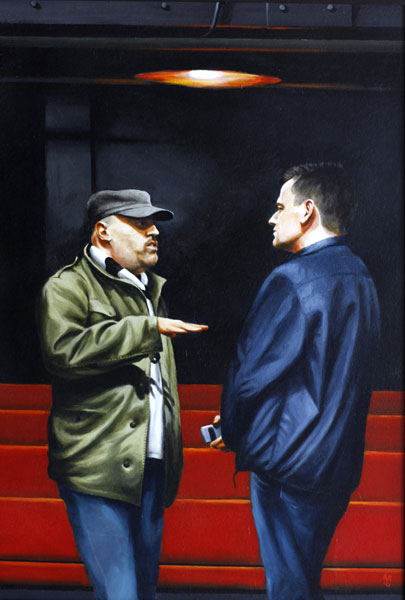 Mark Ravenhill and Michael Grandage in discussion of The Cut, 67 x 45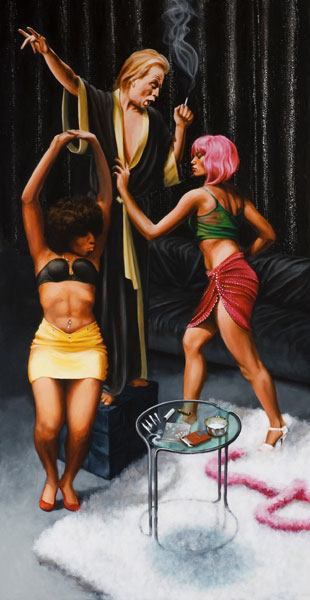 Rhys Ivans, (Seroca Davis ? and Laura Pyper ?). Don Juan in Soho.Oil. 117 x 61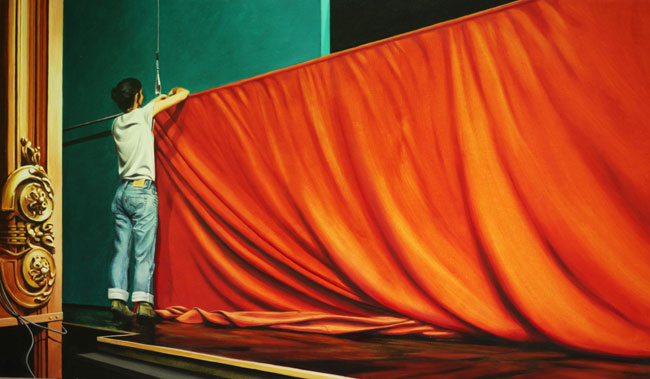 Tying in the Curtain. Apollo Theatre. Oil, 61 x 103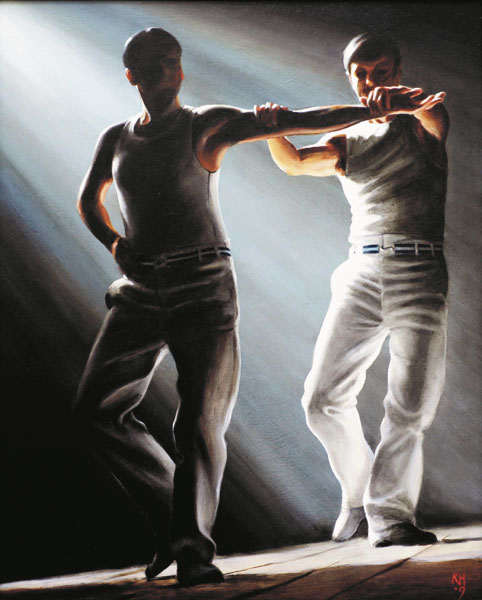 Hoofing it. Twelfth Night, Donmar West End, Wyndham's Theatre. Oil, 52 x 42.5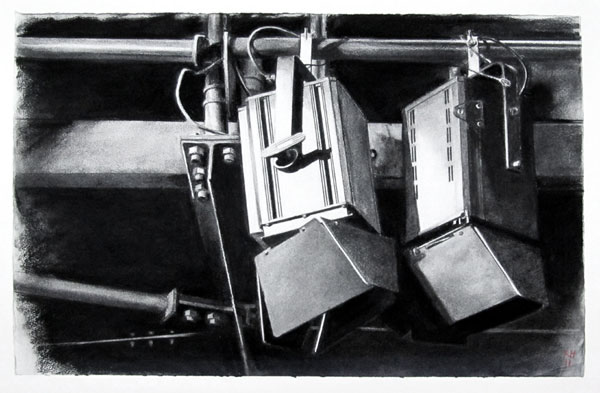 Untitled. Charcoal. 38 x 56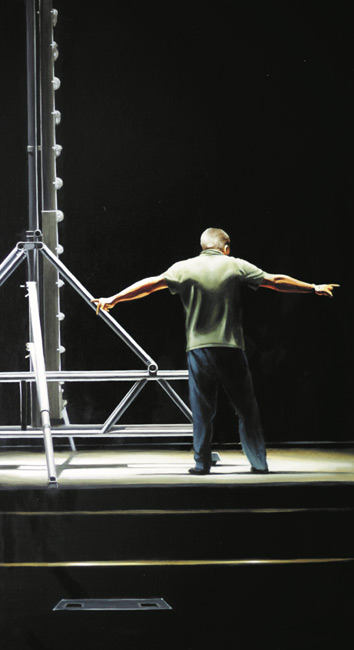 Lighting Engineer, Apollo Theatre. Oil, 100 x 64.5
| | |
| --- | --- |
| | |
| Christian Slater | Dave Skelly, Chief Electrician. Donmar |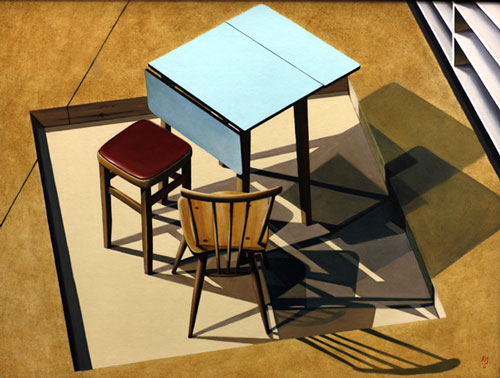 Untitled
| | |
| --- | --- |
| | |
| Ian McDiarmid. Ibsen's John Gabriel Borkman. Charcoal. 38 x 28 | Kim Cattrall. The Cryptogram. Charcoal. 38 x 28 |
| | |
| Untitled. Charcoal. 38 x 56 | Untitled. Charcoal. 38 x 56 |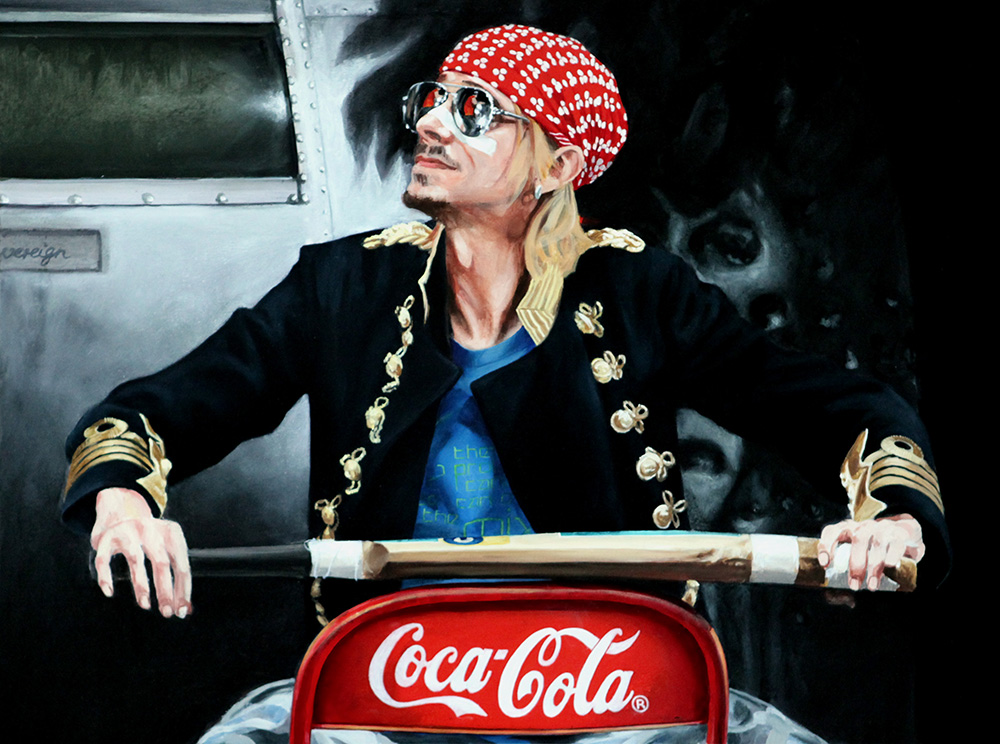 Mackenzie Crook as 'Ginger', in Jerusalem, Apollo Theatre, 2011. Oil, 52 x 696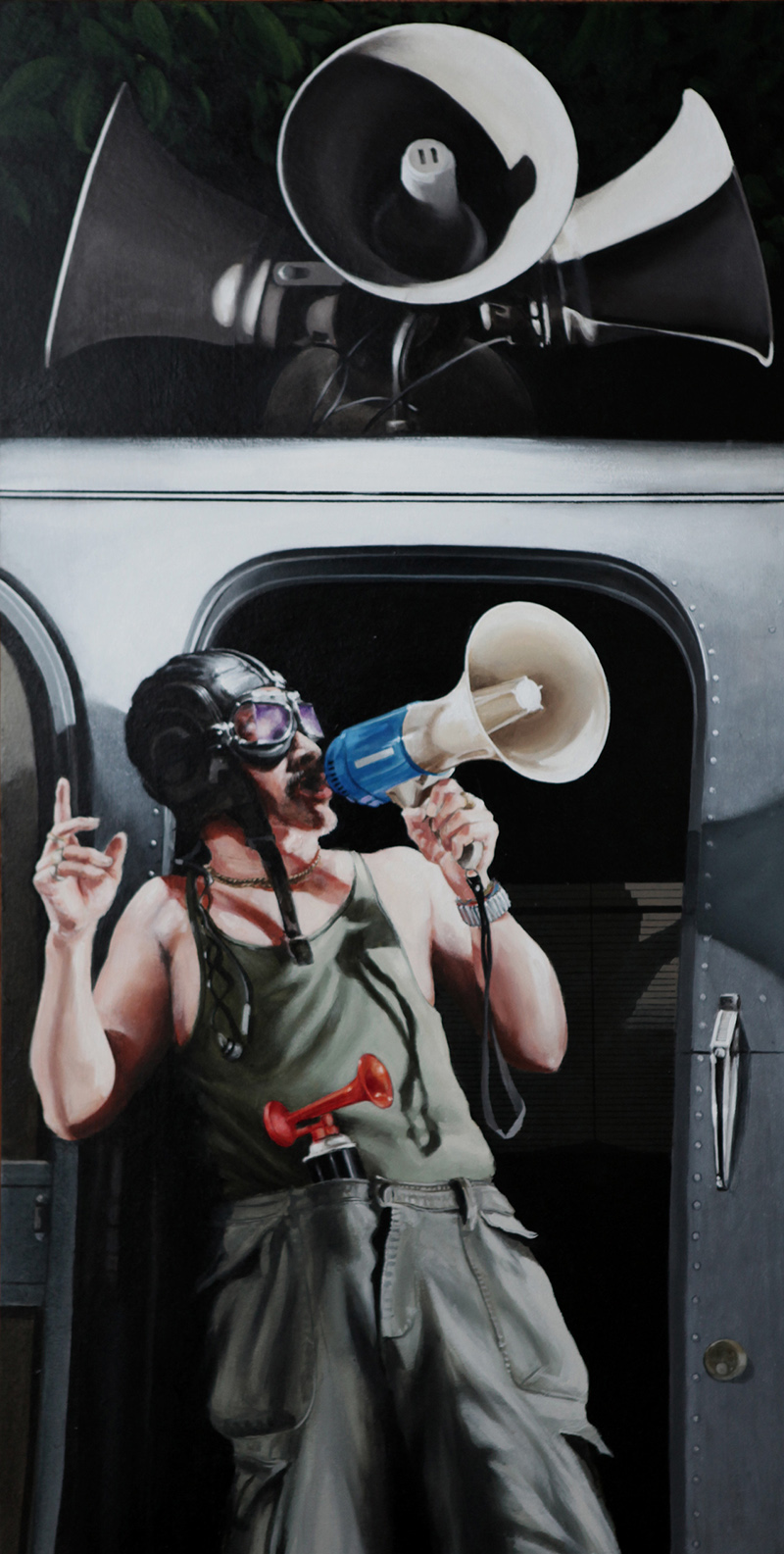 Mark Rylance as Johnny 'Rooster' Byron, in Jerusalem, Apollo Theatre, 2011. Oil, 102 x 54